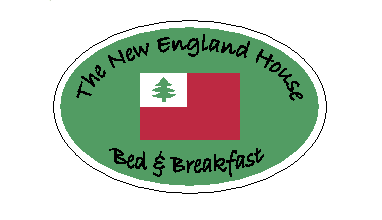 ---
In Our Area....
In Our Neighborhood
Nature truly abounds during all four seasons in New Hampshire; our local mountains, meadows, and forested trails attract hikers, mountain climbers, skiers, snowmobilers, and fall foliage watchers to the area.
We are in walking distance to Proctor Academy to the east and Keniston Bridge--a covered bridge to the west; just a short distance from Andover Elementary/Middle School, the Fire Station, Town Hall/Library building, a convenience store/gas station, and Pizza Chef—a locals'-favorite restaurant.
Wilmot and New London are a short drive to our west, offering quilting and pottery galleries, gift shops, coffee houses, and restaurants, not to mention world-class mountain views of our beautiful state. The famous Lake Winnepesaukee/Weir's Beach resort area and The Loudon International Speedway are a short 45-minute drive away.
Town History
According to the "Topographical and Historical Sketch of the Town of Andover" published in 1822 by Jacob B. Moore, Andover was originally called New Breton "in honor of those brave men who achieved the capture of Cape Breton in 1745." Most of the original grantees were out of this expedition. The regimental surgeon, Dr. Anthony Emery, was a college friend of John Phillips, founder of the Phillips Andover Academy in Massachuetts, which was completed in 1779. The town was incorporated as Andover in that same year. Andover, New Hampshire's first private school, as referenced in John R. Eastman's "History of Andover, NH 1751-1906," was started in 1822 and closed in 1828; another was started in 1848 and became Proctor Academy.
Area Attractions
Experience the old New England traditions of fairs, craft shows, antique auctions, and small towm parades. Enjoy the quiet fresh air of mornings in the country. Go apple picking, fishing, sking, rock climbing, boating, or even enjoy a round of golf. You can experience the thunder and excitment of NASCAR racing at the New Hampshire International Speedway, enjoy snowshoeing, scuba diving, hiking, horseback riding, sailing, and kayaking, and don't miss Laconia Bike Week at Weir's Beach on Lake Winnepesaukee.
Distances/Drive Times From Us
St.Petersburg, FL ... 1460 miles. 23 hrs 30 min.
New York City, NY ... 282 miles. 5 hrs 15 min.
Montreal, Quebec, Canada ... 222 miles. 4 hours.
Mt. Washington, Gorham, NH ... 102 miles. 2 hrs 40 min.
Boston, MA ... 91 miles. 1 hrs 45 min.
Burlington, VT ... 130 miles. 2 hrs 10 min.
Gunstock Ski Resort, Gilford, NH ... 31 miles. 55 min.
New Hampshire Intl. Speedway, Louden, NH ... 29 miles. 47 min.
State Capital, Concord, NH ... 27 miles. 40 min.
Laconia, NH ... 24 miles. 45 min.
Tilton, NH ... 16 miles. 30 min.
New London, NH ... 10 miles. 8 min.
Ragged Mountain Ski Resort, Danbury, NH ... 7 miles. 17 min.
Cilleyville Covered Bridge ... 2.4 miles. 5 min.
Keniston Covered Bridge ... .43 miles. 1 min.
---
Home | Rooms | Reservations
The New England House Bed & Breakfast
258 Main Street
Andover, NH. 03216
(603)735-5776
newenglandhousebb@yahoo.com
For more information and photos, please visit our DOMAIN at:
nehbb.com
This website created and maintained by Cruising America
Copyright(c) 2007