Welcome to London!
The home of Harry Norman and London Tours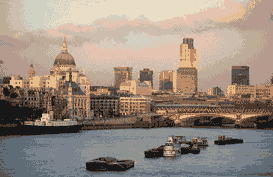 Introduction to Private Guided London Tours
Will you be visiting London soon? Would you like to explore the unique buildings and wonderful heritage of this famous capital in comfort? I can show you the places the tour buses miss and much more such as Windsor Castle, Hampton Court, Warwick Castle, Stonehenge and Stratford upon Avon. A comfortable car and your own guide will ensure the best trip possible.
Each private guided tour is designed to offer clients the most interesting and full day out being driven at their own pace and stopping for as little or as long as they wish.Our driver/guides are mature individuals who care for their clients needs and offer the best and friendliest service. All are trained blue badge guides with expert knowledge of London and an interest in matters historical, cultural and political.
Outside of London but just a day trip away is Royal Hampton Court with its lovely grounds, famous vine and Henry VIIIths tennis court. Situated on the River Thames and built by Cardinal Thomas Wolsey as a personal palace much to the envy of Henry V111th, the ghost of Anne walks the corridors and rooms she lived and loved.
Windsor Castle, one of the present day residences of Queen Elizabeth with rooms of Royal treasures and State Apartments looking out to the playing fields of Eton school is just one hour from London. Here one may still see the boys in full morning dress walking through Eton between lessons. Runneymede (where King John was forced by the Barons to sign Magna Carta in 1215) is just a short drive trip away as is the Kennedy Memorial.
The Cotswolds, Stratford on Avon (home of William Shakespeare) are just a day away as are historic Winchester, seat of King Arthur and the Knights of the Round Table.
If history excites the senses we can bring it alive with a trip to Stonehenge and its sacred Druid stone circle. How were they erected and why we ask? Further north at the Viking museum in York we can see, hear and smell the daily life of the village people as we travel seated in a time machine.
If Naval history is of interest then Southward we venture to Portsmouth. Tread the decks of H.M.S.Victory, Admiral Lord Nelson's flagship and see where he fell at the battle of Trafalgar. Nearby is The Mary Rose, flagship of King Henry VIIIth, salvaged from the depths of the Solent and now preserved with many of its artIfacts.
Whatever area you would like to see we will design a trip to suit with our personal attention at all times. Our vehicles are very comfortable and prices which include collection / return to the clients hotel vary according to the tour length.
We are happy to include a visit to Kings Cross station for Harry Potter fans as you can see by the photograph below. You can also visit the spot where Harry met Ron and the flying car to have your photograph taken there. We will show you the wall between platforms but can't guarantee you will make it through unless you know the spell......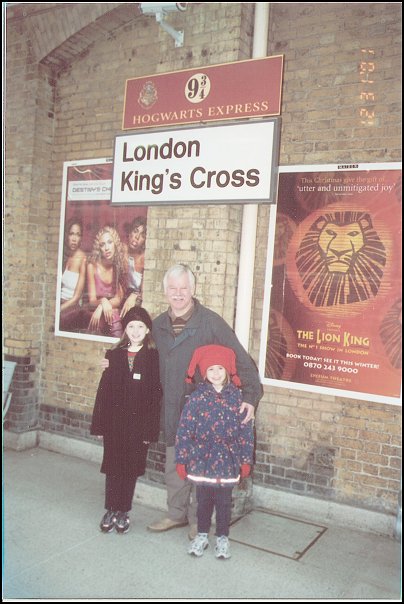 * Private Hire Operators licence PHO 20/02 issued by Epsom & Ewell Borough Council under Local Government (Miscellaneous Provisions) Act 1976 and Town Police Clauses Act *
This page created and maintained by Cruising America
Copyright(c) 2004