Cruising America's Spring/Summer Tour 2000
"Along the Way!"


Seward, Alaska
July 28, 2000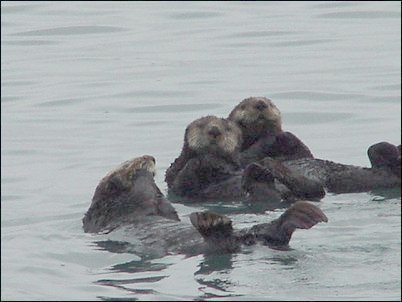 We love to pose for tourists.

The humpback whales were plentiful.

Thousands of jellyfish would get you if the cold water didn't.

Mike met "Tuffy" the puffin at the Sea Life Center.

Cindy had a blast watching the glaciers break and fall into the ocean.

Seagulls "hang around" waiting for their next snack.

"Misty" glides behind glass at the Sea Life Center.

It's hard to appreciate how large the cruise ships really are.
Be sure to check out the REVIEWS from our Spring/Summer Tour!