Please note: This page may take a few minutes load all the photo images

Return to Where the Eagle II Has Landed!

Cruising America's Spring/Summer Tour 2000
"Along the Way!"


Anchorage, Alaska
July 25, 2000

Cindy loves hotdogs, but "balked" at these!

The bear tries Mike's free hat on for him.

We got "stuff" for the folks back home here.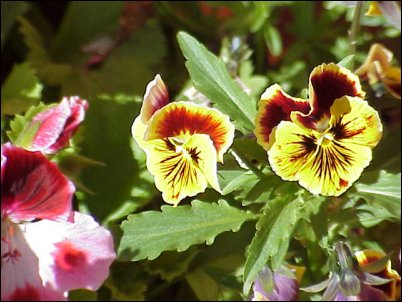 Anchorage is famous for its summer flowers.

They were in full bloom.

And they were everywhere.
Be sure to check out the REVIEWS from our Spring/Summer Tour!