Please note: This page may take a few minutes load all the photo images

Return to Where the Eagle II Has Landed!

Cruising America's Spring/Summer Tour 2000
"Along the Way!"


Fairbanks, Alaska
July 18, 2000

Since we could not be here in the winter when the lights are so fabulous,
here are the photos of the Aurora Borealis
that Mike (of Eleanor's Northern Lights Bed & Breakfast) took and presented to us.
We hope you enjoy them as much as we have!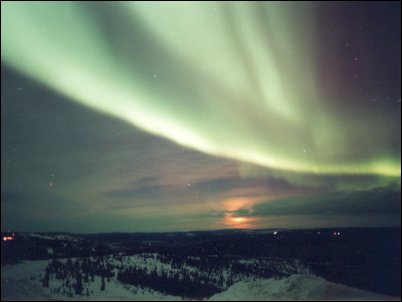 Be sure to check out the REVIEWS from our Spring/Summer Tour!